Pediatric Medical Devices: Safety & Protection by Innovation & Development
Friday, 16th November 2018 in Lübeck
Greeting from the Scientific Chairs
Dear Ladies and Gentlemen and Colleagues,

With great pleasure we announce the second symposium on "Pediatric medical devices: safety & protection by innovation & development" to you. It follows up on the successful kick-off event two years ago, this time addressing an international audience. It offers to the participants from hospitals, R&D, industry and authorities a platform for information, networking and many inspiring ideas to develop and regulate medical devices for children.

The use of medical devices in pediatric practice varies widely, and much can be learned by the leaders of the field. So the scope of the symposium is exquisitely practical: workshops with international opinion leaders and summarizing sessions will provide both oversight and focus on the most exciting areas of development.
The significance of the social and the economic impact is highlighted by the support of the German Federal Ministry of Health (BMG) and the Minister of Social Affairs, Health, Youth, Family and Senior Citizens of the State of Schleswig-Holstein, Dr. Heiner Garg.
Regulatory Affairs will receive special attention this year, which will be of particular interest with regard to the challenge of the upcoming Medical Device Regulation (MDR).

The Research & Development sessions covers the whole range of pediatric and pediatric surgical subspecialties. These alternating perspectives on needs and device applications are meant to provide examples of successful solutions and an agenda of unmet needs, that may extend well beyond the single subspeciality. Active participation is highly encouraged to foster the exchange of ideas and to challenge the participating experts from clinics and development on individual medical technologies, projects and solutions for children.
Workshops centered on virtual & augmented reality, innovation management and good clinical practice will prelude the Symposium on Thursday, 15 November 2018. The number of participants is limited; registration is now open.
Safe innovation for children may appear desperately complicated and economically high-risk. But much can be gained if efforts are combined and a larger perspective is embraced. So, take your experience, ideas and questions to the Symposium and gain valuable feedback from multiple perspectives and international experts. We look forward to your participation and hope for a constructive multilateral dialogue for the benefit of children.
Kindest regards
Dr. med.
Ludger Tüshaus
Dr. Ing.
Robert Wendlandt
Prof. Dr. med.
Lutz Wünsch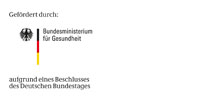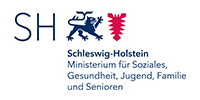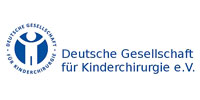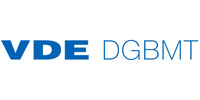 ---
The symposium was accredited with 10 CME points, the workshop the day before with 5 CME points each.
What to expect in the breakout sessions?
Impulse lectures, given by experts from different clinical fields, will provide you with a sound insight into the current state of medical technology, its clinical application and current developments. Possible further developments, current clinical needs and their technological solutions are discussed in depth within this moderated and small groups. Take an active part in your breakout session and take part in this constructive multilateral dialogue. Bring your questions, ideas and projects and share them with others! Get to know your potential future cooperation partner. A short summary will be prepared for the final plenary session during the session.
Workshops (13:00 - 18:00)
1 GCP Refresher Course, 2 Virtual & Augmented Reality in pediatrics and pediatric surgery, 3 Moonshot ideation workshop - get into your rocket!
Click here for details
Get-Together (19:00)
Click here for details
Greetings:
Dr. Heiner Garg, Minister of Social Affairs, Health, Youth, Family and Seniors, Land Schleswig Holstein, Kiel, Germany
Prof. Dr. Thorsten Buzug, Director of the Institute of Medical Engineering, University of Lübeck, Germany
REGULATORY AFFAIRS
Manufactures, Authorities, CRO

RESEARCH AND DEVELOPMENT
Clinicans, Scientists & Engineers

Registration
from 07:45
Welcome
08:30
Dr. med. Ludger Tüshaus, Prof. Dr. med. Lutz Wünsch, Dr.-Ing. Robert Wendlandt
Plenary session
08:40

Defining and finding clinical needs
Chair: Dr. med. Ludger Tüshaus, Lübeck, Germany

Prof. Gwenyth Fischer, Minneapolis, USA (20')

Virtual & Augmented Reality in pediatrics and pediatric surgery
Chair: Prof. Dr. Lutz Wünsch, Lübeck, Germany

Chris Paton, Oxford, UK (20')

Ideas and needs from the bedside: the clinicians' view
Chairs: Prof. Dr. Arndt Peter Schulz, Prof. Dr. Egbert Herting, Lübeck, Germany

Pediatric Orthopedics: Prof. Dr. Annelie Weinberg, Graz, Austria (20')
Pediatric Cardiology: Prof. Dr. Peter Ewert, Deutsches Herzzentrum München, Germany (20')

Coffee break
10:00

Breakout sessions
10:45

Regulatory Affairs

Chairs:
Prof. Heike Wachenhausen, Lübeck, Germany
Ute Worringen, Master of Drug Regulatory Affairs (MDRA)
Dr. jur. Dr. rer. hum. biol. Fabian-S. Frielitz, LL.M., M.A, MBA, Lübeck, Germany

Medical product safety and application aspects in children
Dr.-Ing. Wolfgang Lauer, BfArM, Bonn, Germany (20')

From the idea to the safe pediatric medical device
Dr. Gerhard Pohlmann, Fraunhofer Institut, Hannover, Germany (20')

Getting EU and US market approval for pediatric/orphan medical devices
Hendrik Heinze, BERLIN Heart, Berlin, Germany (20')

Incentivizing Orphan Product Development in the U.S
Prof. Gwenyth Fischer, Minneapolis, USA (15')

Neonatology

Chair: Prof. Dr. Egbert Herting

The NICU solutions we need – microenvironment of most fragile babies
Prof. Christoph Härtel, Lübeck, Germany (15')

Meet the challenges of high-end neonatal care – ventilation and ECMO
Prof. Thomas Schaible, Mannheim, Germany (15')

Robotics

Chair: Prof. Dr. Lutz Wünsch

Robotics in Pediatric Urology
Prof. Anne-Françoise Spinoit, Gent, Belgium (15')

Robotics in Pediatric Surgery
Dr. Fritz Kahl, Göttingen, Germany (15')

Medical Robotics: current and future developments
Prof. Floris Ernst, Lübeck, Germany (15')

Greetings
12:00

Dr. Heiner Garg, Minister of Social Affairs, Health, Youth, Family and Seniors, Land Schleswig Holstein, Kiel, Germany
Prof. Dr. Thorsten Buzug, Director of the Institute of Medical Engineering, University of Lübeck, Germany

Plenary session
12:15

Chair: Prof. Dr.-Ing. Stephan Klein, Lübeck, Germany

Implementation and clinical use of telemedicine: The doctor's point of view
Dr. Simone von Sengbusch, Lübeck, Germany (15')

Potential and pitfalls of telemedicine: Where are we heading?
Nicolas Schulwitz, Patientus, Berlin, Germany (15')

Lunch
12:45

Breakout sessions
13:45

Regulatory Affairs

Chairs:
Prof. Heike Wachenhausen, Lübeck, Germany
Ute Worringen, Master of Drug Regulatory Affairs (MDRA)
Dr. jur. Dr. rer. hum. biol. Fabian-S. Frielitz, LL.M., M.A, MBA, Lübeck, Germany

The European Paediatric Regulation for the development of medicine for children: results and experiences
Prof. Mark Turner, Liverpool, UK (20')

Pediatric clinical data - challenges for hospital and manufacturer
Dr. Susanne Stahlkopf, Olympus Europe, Hamburg, Germany (20')

Pediatric medical devices: the view of a notified body
Nicole Eun Joo Heimerer, TÜV SÜD, München, Germany (20')

Pediatric Cardiology

Cardiac catheter technologies
Prof. Dr. Peter Ewert, Deutsches Herzzentrum München, Germany (15')

Cardiac MRI
PD Dr. Inga Voges, Kiel, Germany (15')

Implants & Osteosynthesis

Chairs:
Prof. Dr. Arndt Peter Schulz
Dr.-Ing Robert Wendlandt
Dr. Tüshaus

Bioabsorbable implants in children
Prof. Annelie Weinberg, Graz, Austria (15')

Metallic biomaterials: Material design and biological chracterization.
Prof. Dr. Regine Willumeit Römer, Institut für Werkstoffforschung Metallische Biomaterialien, Geesthacht, Germany (15')

Conservative fracture treatment in children reconsidered
Prof. Dr. Lutz Wünsch, Lübeck, Germany (15')

Plenary session
14:50

Novel high quality and affordable (minimally invasive) devices for global surgery
Chair: Dr. Judith Lindert, DTHM, Lübeck, Germany

Prof. Jenny Dankelman, Delft, Netherlands (20')

Keynote
15:15

3D printing, rapid prototyping & custom made devices for children
Chair: Dr. rer. nat. Thomas Friedrich, Lübeck, Germany

Martin Herzmann, Materialise GmbH, Gilching, Germany (35')

Discussion and Coffee
15:45

Summaries and presentations of the results of the breakout sessions to the auditorium with discussion with the participants
Prof. Dr. Thorsten M. Buzug, Lübeck, Germany
Prof. Dr. Egbert Herting, Lübeck, Germany
Prof. Dr. Ulrich Stephani, Kiel, Germany
Prof. Dr. Heike Wachenhausen, Lübeck, Germany
Prof. Dr. Lutz Wünsch, Lübeck, Germany

Farewell
16:30